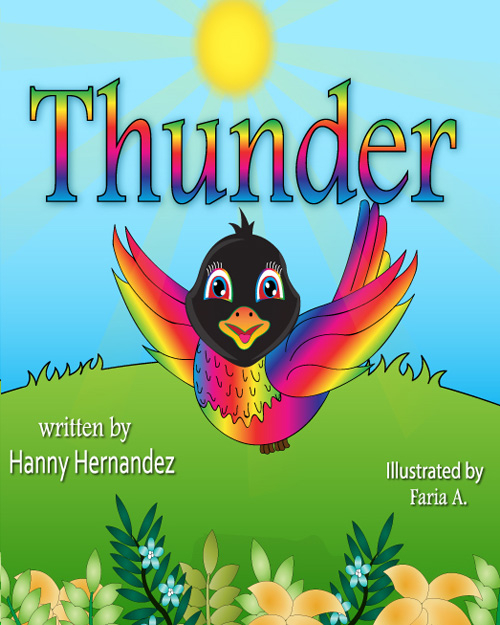 Thunder has a miraculous voice, silky feathers, a beautiful rainbow hue, and a kind heart. She is loved and adored. She is admired and esteemed. There is just one dark cloud in her perfect world….
Thunder can't fly.
The most basic of things to a bird like Thunder, it is the talent she longs for most. Despite her despair,her world grows brighter as Lighting, a magnificent bird from Africa, makes her acquaintance.Lightning is certainly not your average bird, and the two have a very special connection. Is it possible this new friend was sent to help Thunder turn her dreams into soaring realities?
Find out if Thunder will feel the wind beneath her wings in this children's tale full of hope, courage, friendship, kindness, and even a touch of magic!